About Engage Digital Platform
Engage Digital Platform is the product of Radisys' vision to empower service providers with cloud-ready applications and building blocks to innovate, differentiate, expand their ecosystems, and unlock the value of their networks by offering high-margin digital services to consumers and enterprises.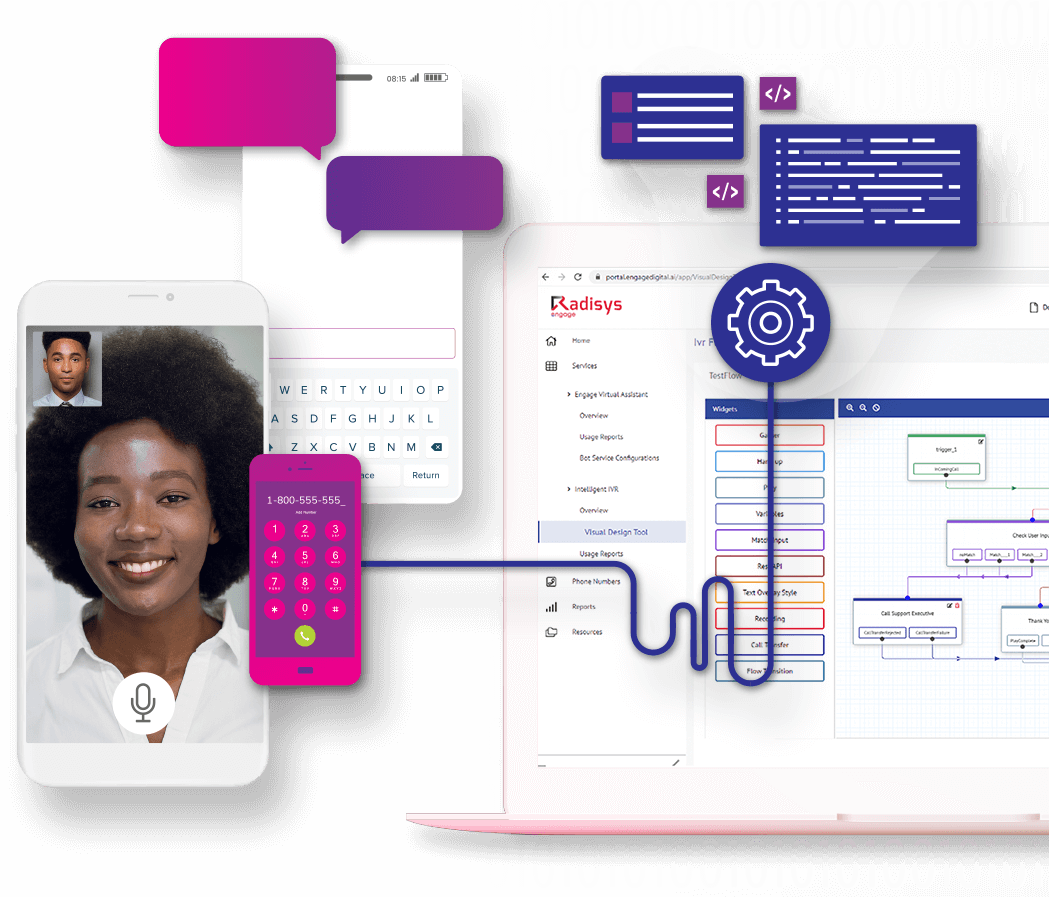 Unlike traditional voice-first capabilities, service providers powered by Engage Digital Platform can open their communication networks to the innovation of Artificial Intelligence, Speech Analytics, and Computer Vision to create unique applications that will attract and retain consumers and businesses.
Radisys' Engage Digital Platform empowers service providers to expand into a digital experience provider and expose their network capabilities, service assurance, and local market presence, to the community of software developers globally, estimated at nearly 20M and growing. It provides a uniform programmable Communication Platform as a Service (CPaaS) and Digital Engagement solution with developer tools that abstract the complexities of underlying network infrastructure. 5G applications and business processes can access services from the data center to the edge based on latency and bandwidth requirements and service levels. Digital marketplace framework; Visual design tools, REST APIs, Android, iOS, Web SDKs, developer-centric documentation, and reusable building block wrappers facilitate rapid time to market for new services and broad developer community reach.
The Engage Digital platform is built on the industry-leading media processing technologies that Radisys has delivered to support communication applications for over 200 operators serving over 1.5 billion subscribers.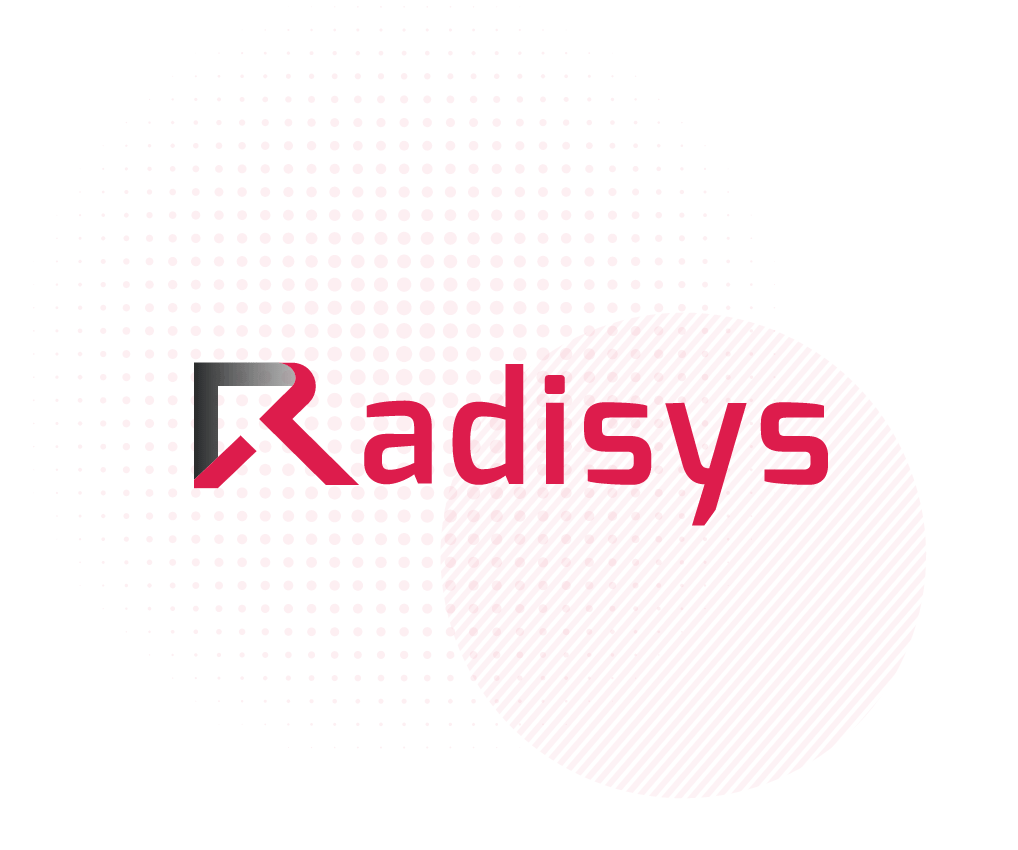 We are a global leader in open telecom solutions and a proud member of the Reliance Industries family.
We enable service providers to become digital experience providers through open and disaggregated platforms and solutions. Our end-to-end portfolio spans from digital endpoints, to open disaggregated access and core solutions, to immersive digital applications and engagement platforms. Our expert services organization delivers full lifecycle support to help service providers build and operate highly scalable, high-performance networks and digital services.