Introducing the Engage Digital Podcast Series: Exploring the World of Programmable Communications
The Engage Digital Podcast Series is your go-to resource for insights and trends in programmable communications. In this podcast, we explore a wide range of topics related to CPaaS, including the earliest forms of CPaaS, the latest offerings in the market, and the outcomes based on CPaaS.
Let's Engage Podcast Series
In each episode, we delve into the latest innovations and coolest applications that have been created using programmable communications in recent hackathons. We also explore how communication service providers can leverage their data more effectively using programmable communications.
Our discussions also cover the evolving landscape of the API economy and the role of various players like telecom operators, system integrators, MSPs, and CSPs in driving growth.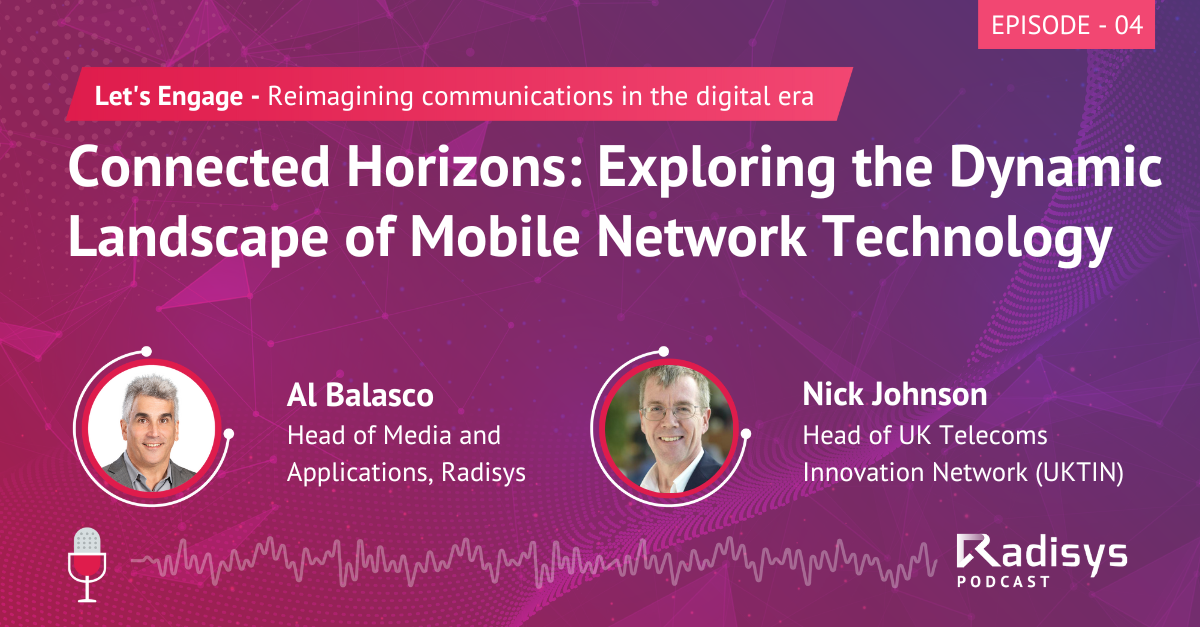 Episode 4: Connected Horizons - Exploring the Dynamic Landscape of Mobile NetworkTechnology
How the evolution of digital engagements is impacting next-gen networks in the UK market. The podcast digs deep into the advancement of private mobile networks in the UK, and the innovative applications and services in the mobile network space.