Programmable Communcations for the Financial Services Industry
Turbocharge your transition to digital engagement with financial clients

Shift to a digital experience with personalized communication and digital engagement applications for financial services tailored to client goals.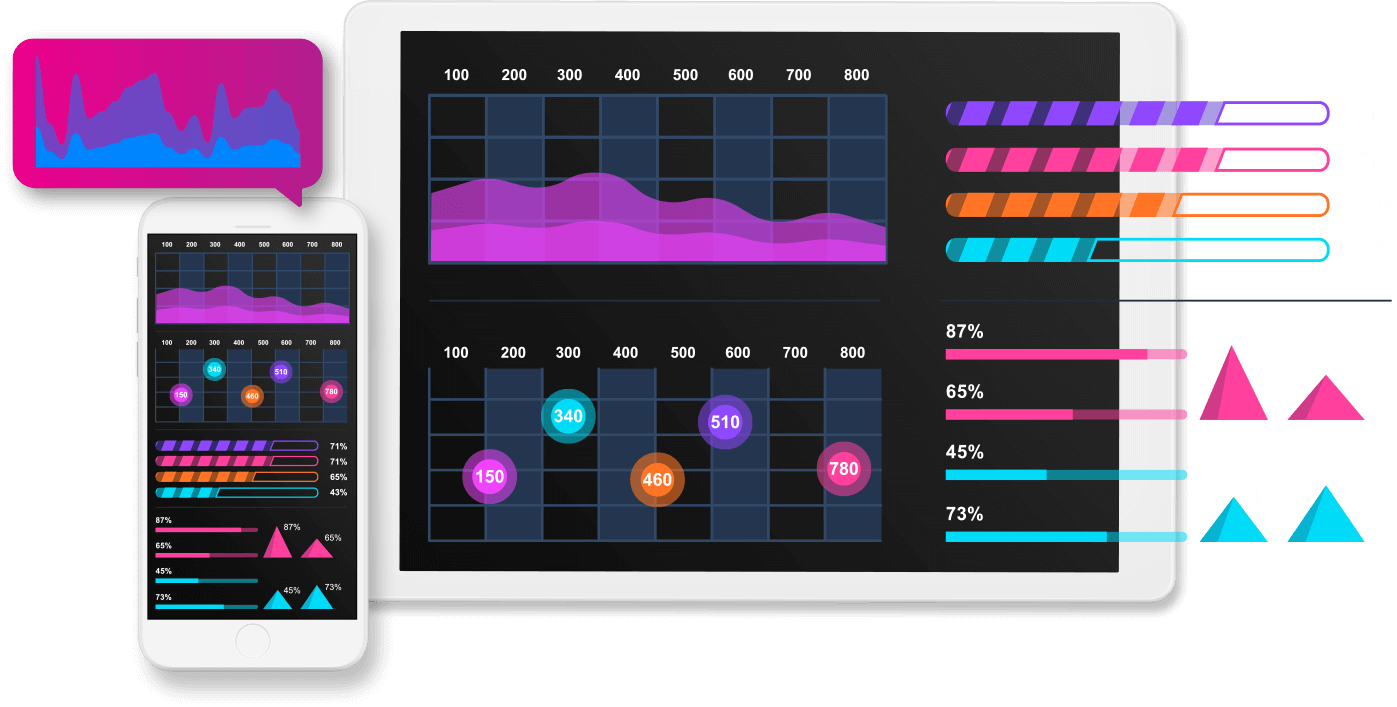 PROGRAMMABLE IVR
Direct your investors and clients efficiently with voice-enabled Intelligent IVR
With Engage Intelligent IVR, you can direct your clients quickly and efficiently to the right party whether, it's a person – "Kevin Anderson, please", a department - "Equity Trading", or a specific issue – "I have questions on opening a savings account." Save them time and they'll thank you.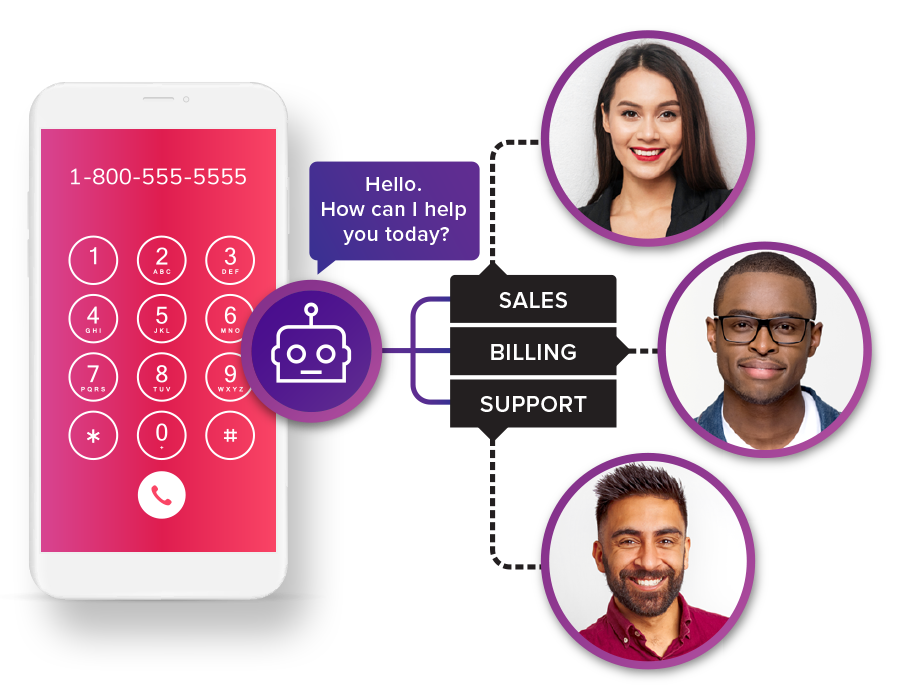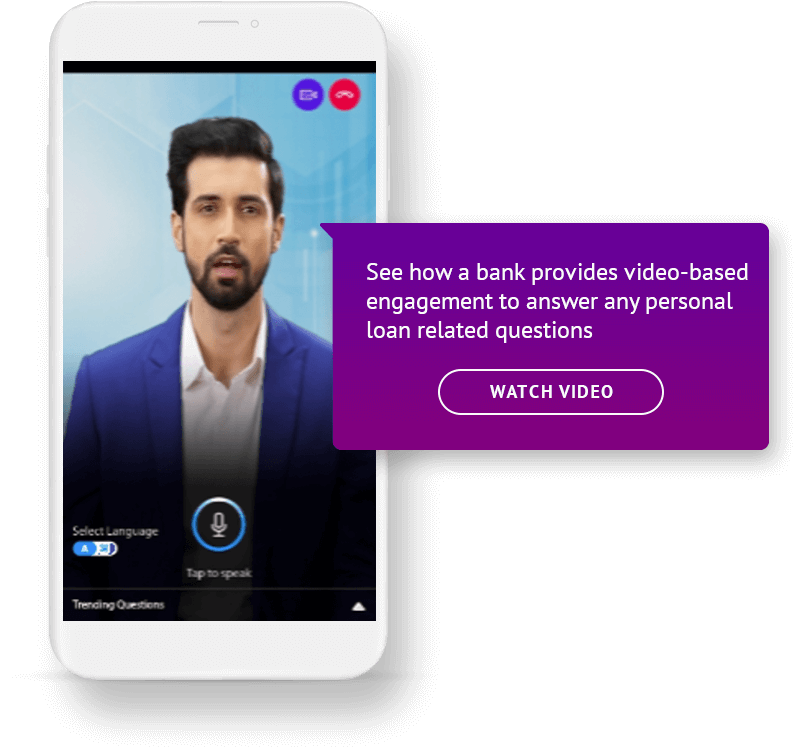 Raise awareness for financial products &
services with a unique conversational
AI-based video bot
Equip your marketing and customer care teams to create customized AI-based virtual assistant applications that provide one-on-one video interactions – just like live video calls - with financial advisors and experts. Entice customers with interactive video responses to frequently asked questions on financial products and services.
Build customer loyalty with anytime, anywhere high-touch communication
Deliver financial services on the go – anytime, anywhere
Don't limit your advice and support to physical branches, geographies, and call center phone lines. Embed text, voice, and video calling on ATMs, digital kiosks, websites, and mobile apps to enable access to your global financial experts. With a single click, experts can chat, video call, and share their screens to educate customers or resolve queries from anywhere.   

Make faster decisions by collaborating with partners & peers
Embed communications in any application for multi-party approvals such as mortgage loans where team stakeholders including underwriters, processors, loan officers, and quality assurance and control teams can interact and communicate with voice and video calls to rapidly complete the approval process.
Audio calls
Click to talk
Click to video chat
Chat
Group video calls
Screen sharing
Content sharing
SMS in/out
Rethink digital financial services with
real-time speech and video analytics
Deliver personalized services by analyzing conversations
Help your financial planners understand customers' goals by mining conversation data with virtual assistants and live agents. Gauge appetite for risk and return from customer sentiments and recommend products and services to enhance customer experience.
Detect customer dissatisfaction to reduce churn
Analyze customer data to detect customer satisfaction. Interact with customers to ensure their concerns have been addressed to mitigate the risk of losing them.
Boost investor confidence with crystal clear conversations
Conversations are jarring when they are disrupted by background noise or machine clatter. Noises upset nervous investors and delay onboarding new customers. Engage In-Call Assistant leverages AI-based technologies to eliminate unpleasant background sounds from live conversations.
Translate and transcribe live calls to expand markets
Translate live conversations by non-English speaking customers to understand their needs and communicate, in their language, to serve them for a wider market. Transcribe natural language conversations for experts to aggregate data for analysis to design new products.
Proactively monitor conversations to detect fraud
Let advisors and agents design solutions to detect fraud by analyzing natural language conversations to detect ambiguity and conflicting information or anomalies in identification disclosures.
Enhance security and data privacy with voice & facial biometric authentication
Enhance security and data privacy by requiring multi-factor authentication using AI-powered voice verification and facial recognition to join virtual visits, access financial data, and to enter a banking center.
Why Engage Digital Platform?
Deliver cloud-based programmable communication for the digitally connected financial institutions – fully integrated with your network services
Go beyond traditional
Go beyond traditional voice, video, and SMS by creating experiential digital services. Bring the human into digital interaction with natural language, immersive video, and analytics. Create stickiness and demand for premium services.

Take full control
Deliver quality of experience and control costs with various hosting options — from private cloud to public — that meet your goals, budget, and compliance needs.
Future-proof applications
Cloud-native architecture means deployment on an optimized, multi-access edge compute platform monetized for 5G network investments. Monetizing applications such as computer vision and AR/VR are in the realm of possibility.

No code / low code visual tools
A visual interface gives you the tools to intuitively assemble components and visual models of logic to rapidly create digital services. Your solutions are calibrated to your environment and customer needs.