Engage In Call Assistant and Speech analytics
Delight customers with the triple sundae of an in-call assistant, speech analytics, and interactive responses!
Top it with the cream of programmable cloud-based communications flexibility.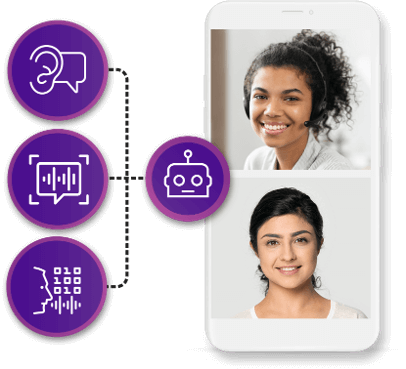 Add the power of conversational AI and
speech analytics to voice and video communications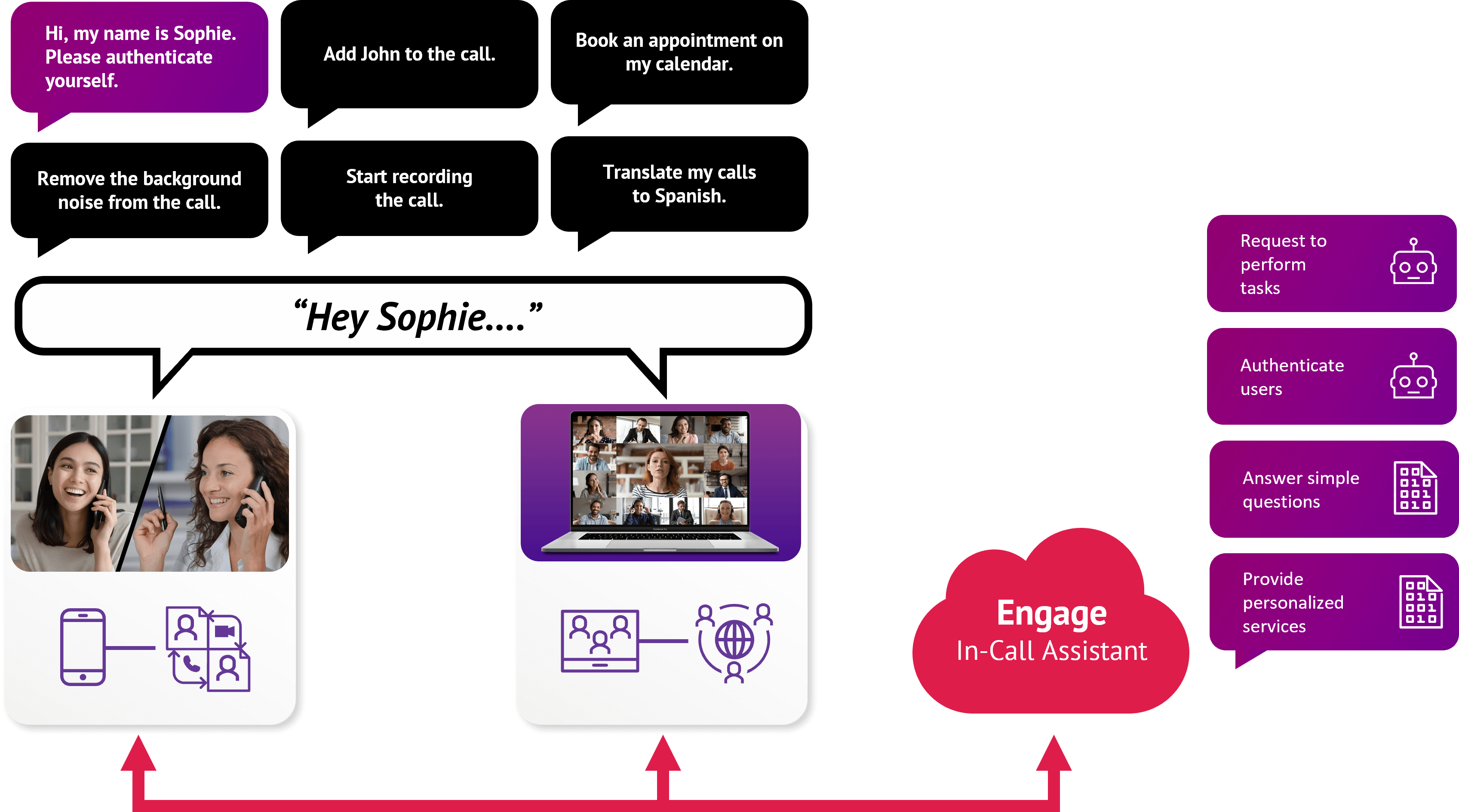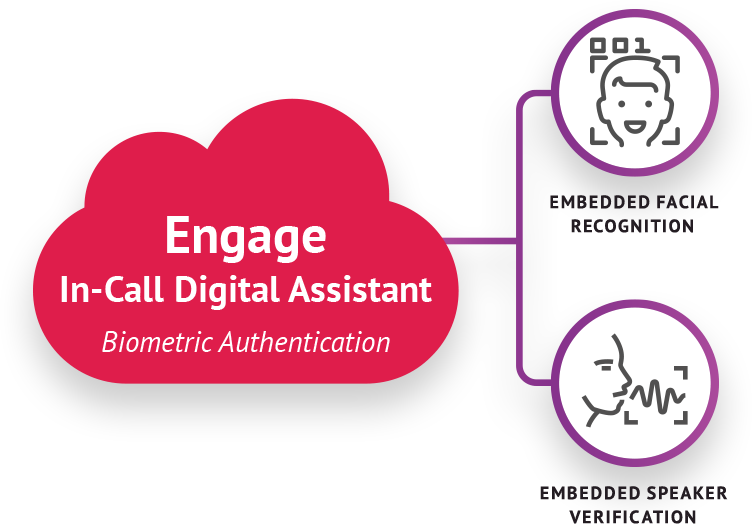 Forego complexities and vulnerabilities of passwords and SMS-based two-factor authentication
Build confidence for confidential or sensitive communications by securing live voice and video calls with biometrics.
Join a conference call
Access banking & healthcare information
Call a Financial Advisor or Billing Expert
Enable secure access to facilities
Say goodbye to the distractions of barking dogs, sirens, and lawnmowers on live calls
Expunge jarring background noises and ear-splitting echoes before they wreck important conversations. Engage In-Call Assistant adapts to various noises and conditions using integrated AI/ML technology.
Learn More
Call centers
Increase agent productivity with work from home or from an open office.
Remote teams
Have noise-free meetings with your team members by giving them more flexibility.
Business leaders
Work from home or public workspaces without worrying about background noise.
Online teachers
Enjoy noise-free, productive remote classes with your students.
Increase video conference productivity with an In-Call Virtual Assistant
Add a Virtual Assistant to perform a multitude of tasks during your conference call, such as add a user to the bridge, transcribe a call, authenticate a new attendee, or record the call.
View Live Demo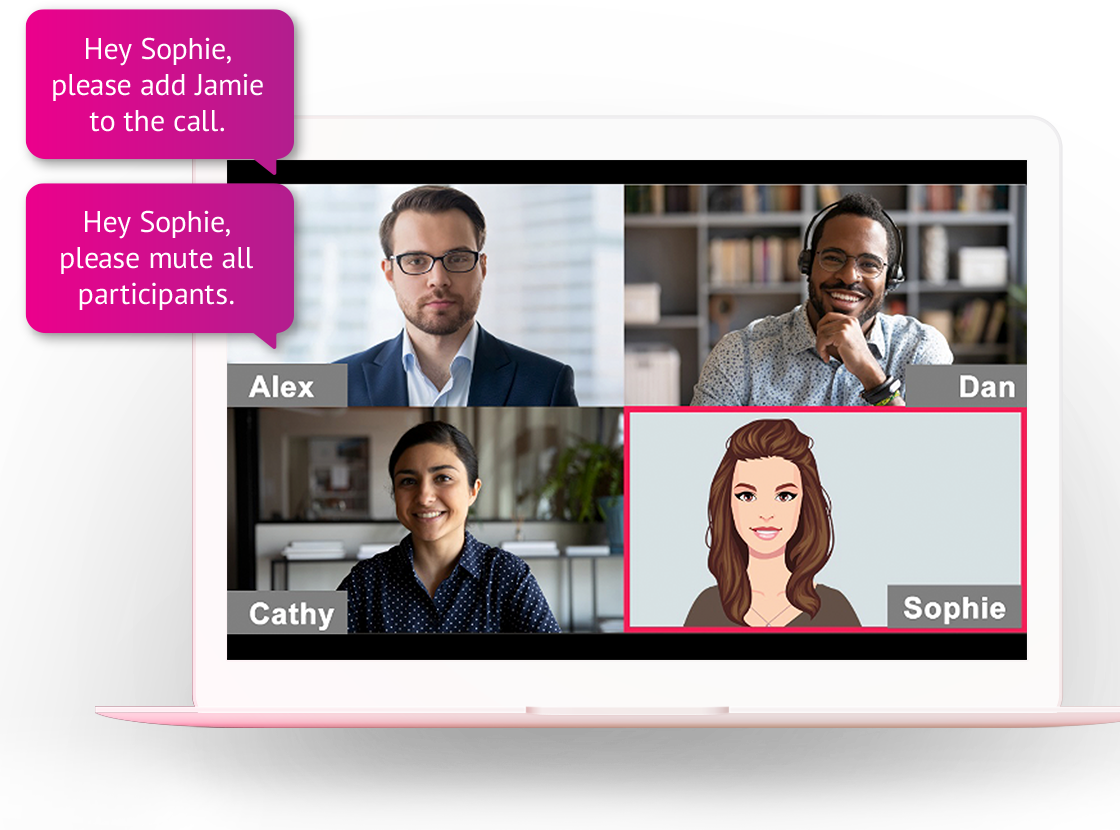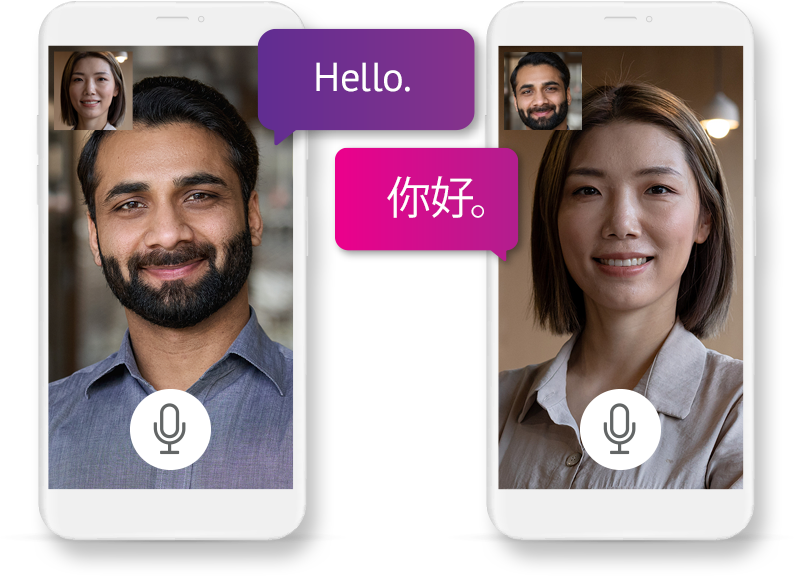 Widen your customer base with live in-call translations
Break language barriers and reach entirely new communities by translating conversations instantly. 
Listen to learn and act
Be customer-aware with natural language recognition. Gauge customer intent and mood to deliver responsive and personable human interactions.
Provide live assistance to support agents
Alert agents to recommend alternative products and services when customers spontaneously share frustrations with their current choices. Learn from the cravings for cool products, or rave about what icons showcase in conversations. Feel their preferences when they cheer, sneer, and pat their peers.
Adapt to crisis
Rapidly adapt to evolving crisis situations by learning from a mass of callers. Feel the degree of urgency. Assuage customers with reassuring messages, informing them about actions by emergency response authorities.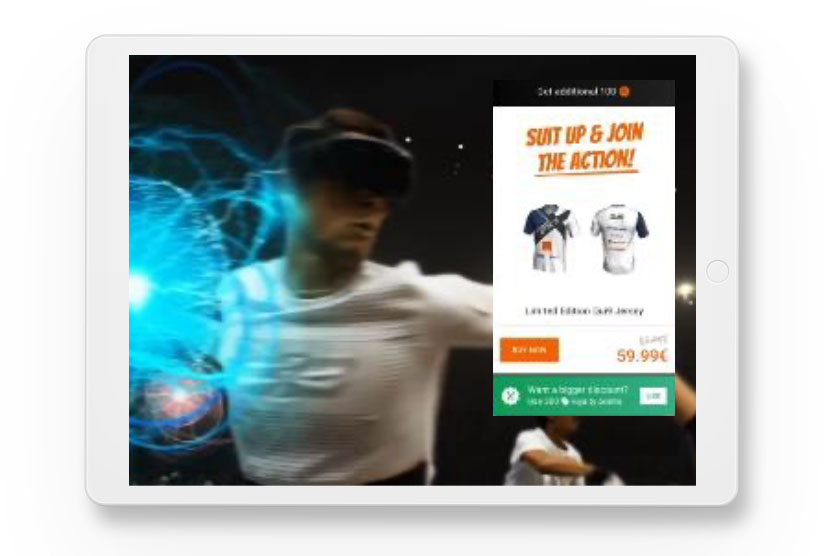 Social commerce
Create a hyper-personalized social commerce experience with an In-Call Assistant that can buy products, listen for offensive language, provide player stats, and much more!
Ultra HD high bandwidth video
Ultra-Low latency media
Live VR, AR, 360 video
Speech AI intents and NLU
Real-time partner promotions
5G applications automation
Endless monetization opportunities
An ideal fit for communication service providers.
Integratable
Easily integrable into IMS network
Scalable
Built to meet telco scale – millions of subscribers
Optimized
Software-based virtualized solution, optimized for cloud
Deployment flexibility
Cloud-hosted or in-network deployment flexibility
Device agnostic
Agnostic to devices and applications – extends reach
Call selection
Flexibility to analyze all or selected calls
Why Engage Digital Platform?
Your force multiplier to deliver differentiated AI-based digital engagement and immersive communication services
Go beyond traditional
Go beyond traditional voice, video, and SMS by creating experiential digital services. Bring the human into digital interaction with natural language, immersive video, and analytics. Create stickiness and a demand for premium services.
Take full control
Deliver quality of experience and control costs with various hosting options — from private cloud to public — that meet your goals, budget, and compliance needs.
Future-proof applications
Cloud-native architecture means deployment on an optimized, multi-access edge compute platform monetized for 5G network investments. Monetizing applications such as computer vision and AR/VR are in the realm of possibility.
No code / low code visual tools
A visual interface gives you the tools to intuitively assemble components and visual models of logic to rapidly create digital services. Your solutions are calibrated to your environment and customer needs.