Engage Intelligent IVR
Take control of your customer experience with scalable and programmable Intelligent IVR
Greet customers with personalized video and voice prompts and allow them to speak naturally to get answers to their questions – quickly and easily.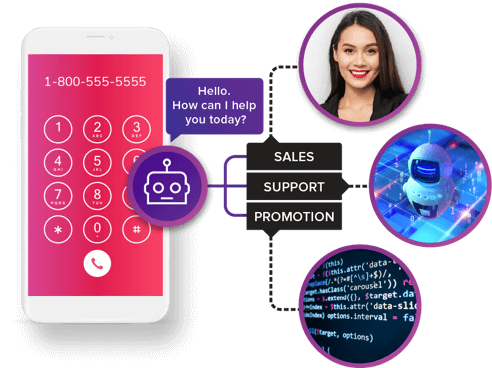 Don't let vendor
roadmaps slow
you down
Create customized self-service
interactions – instantly!
Quickly adapt to market needs
Increase first contact resolution
Continuously enhance customer satisfaction
Free trained personnel for other tasks
Operate 24/7 – whenever your customer wants!
Reduce operational costs and increase profitability
USE CASE
Scale thousands of interactions at a fraction of the cost
Navigate your customers quickly and efficiently to the right party, whether it's a person – "Mel Ott, please", a department - "Human Resources", or a specific issue – "I need technical support for my TV."
Save customers time and they'll thank you.
Engage your game-loving audience with the tool to quickly enter a contest or vote for the winner. Whether they're watching a talent show or responding with the right answer, they'll like speech-enabled tele-voting.
"You are calling to vote in the Virginia Has Talent competition. Tell us who you think should be the winner!"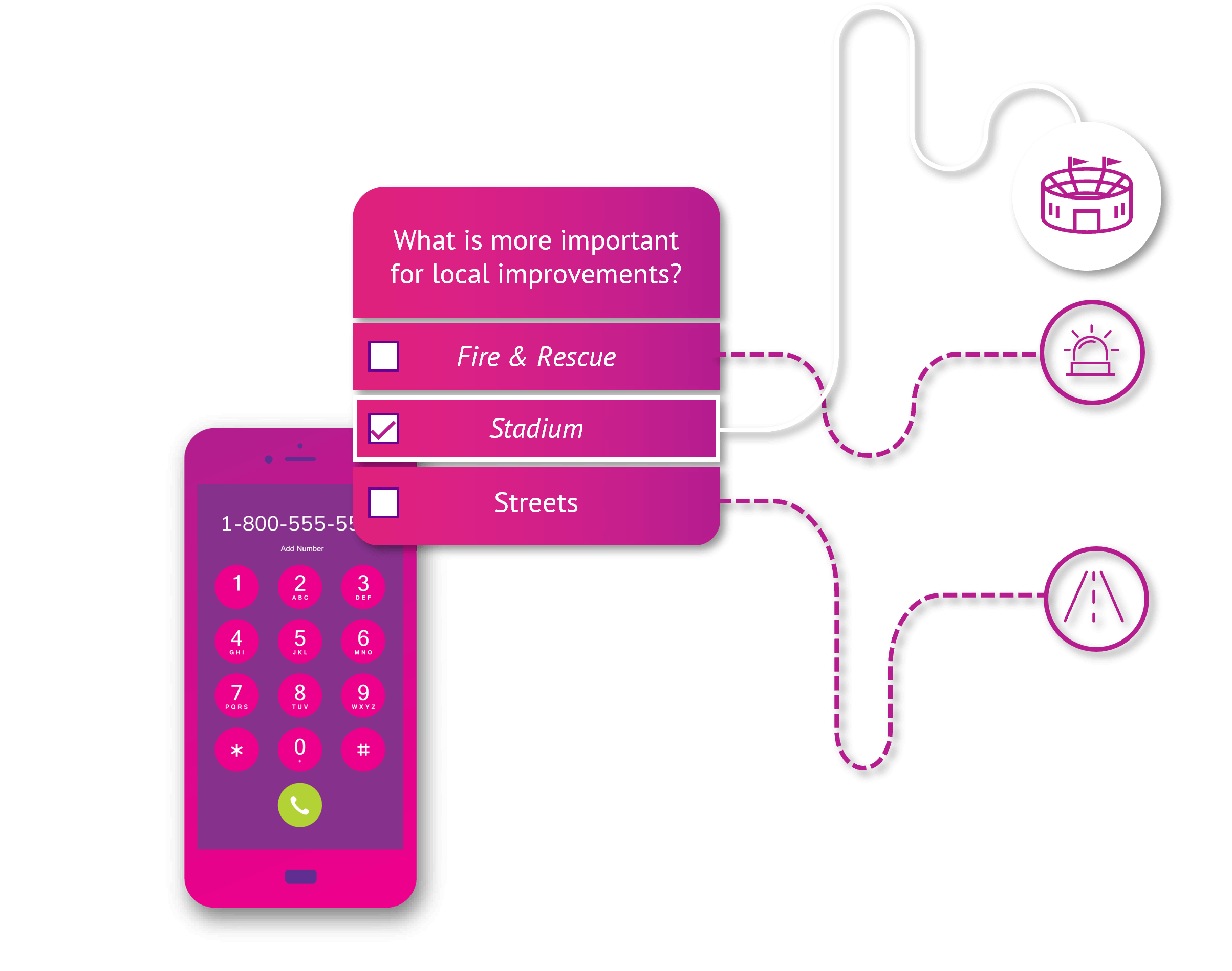 Help people stay in control of their debts. Sometimes people simply can't pay their bills on time. When that happens, you can send a gentle reminder when bills are due or past due, "Your bill with XYZ Water company for $47.15 is due in 3 days. Would you like to pay now?"​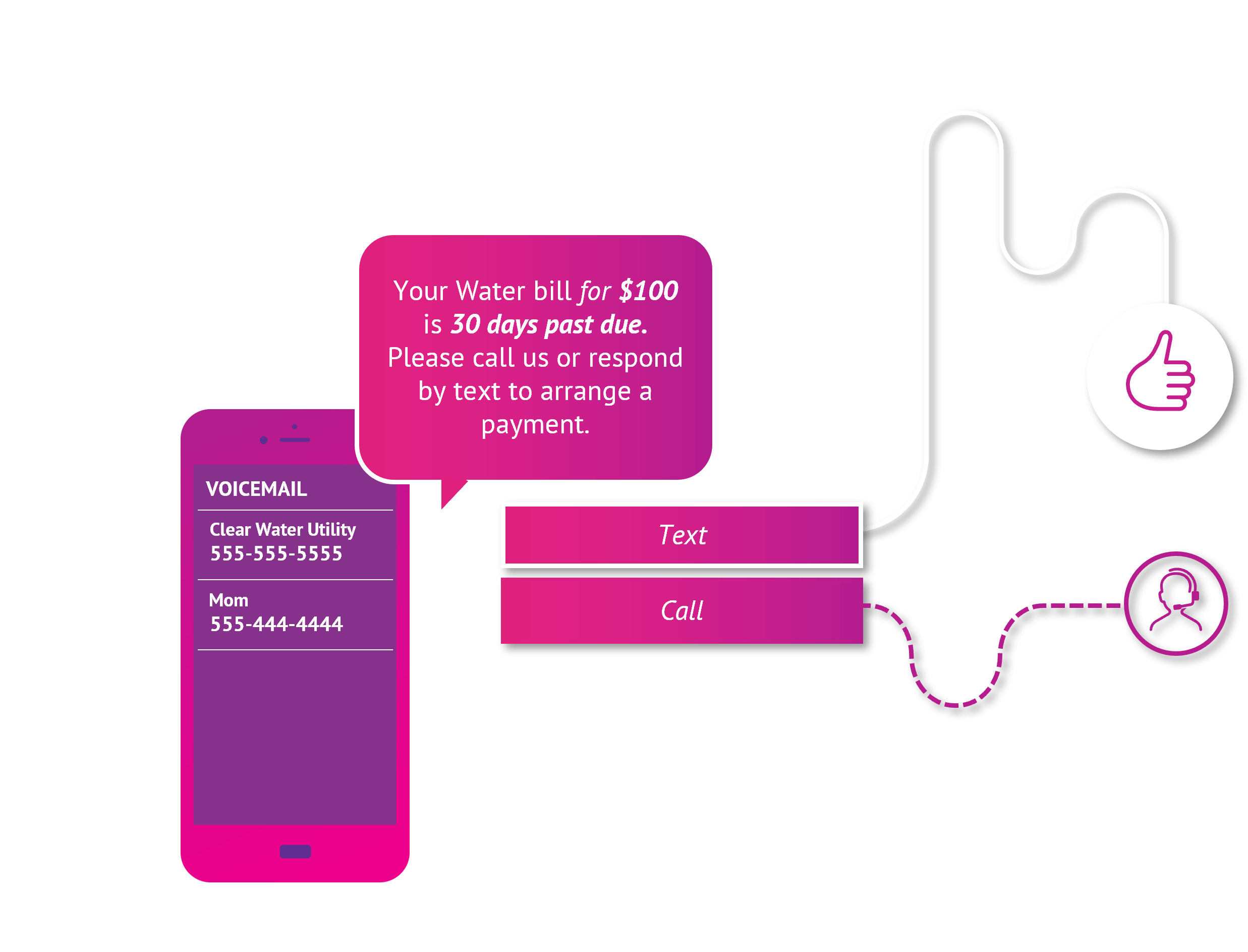 Send reminders to people when important appointments are coming up. It could be a doctor appointment or the hair stylist, but your customers will appreciate a kind reminder.
"You have an appointment with Dr. Doolittle tomorrow at 9 AM. Please confirm or say that you need to reschedule."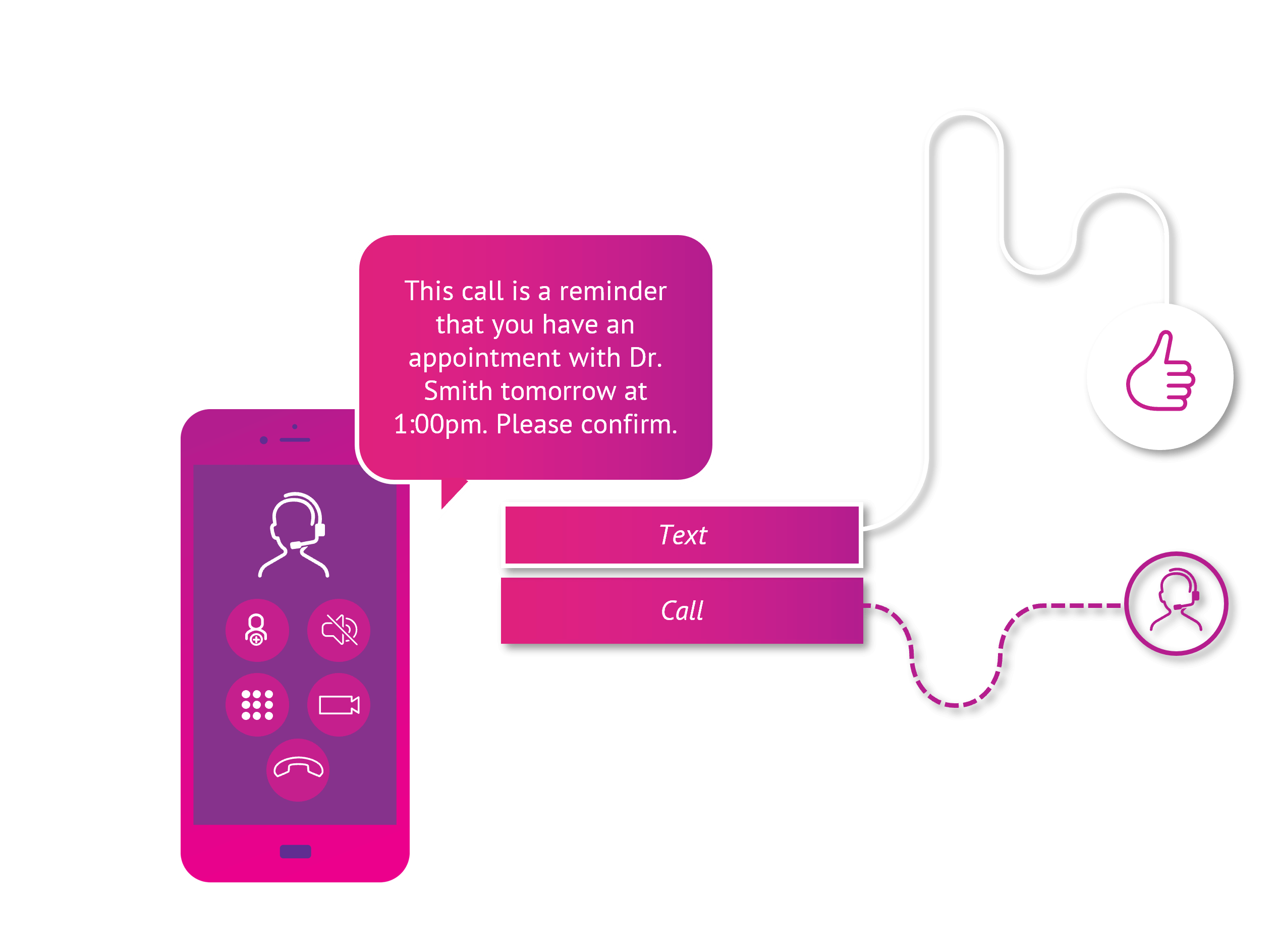 Design like a pro
Simply and easily design your voice-enabled IVR with our web-based Visual Design Tool. Intuitive and Flexible. No coding experience necessary.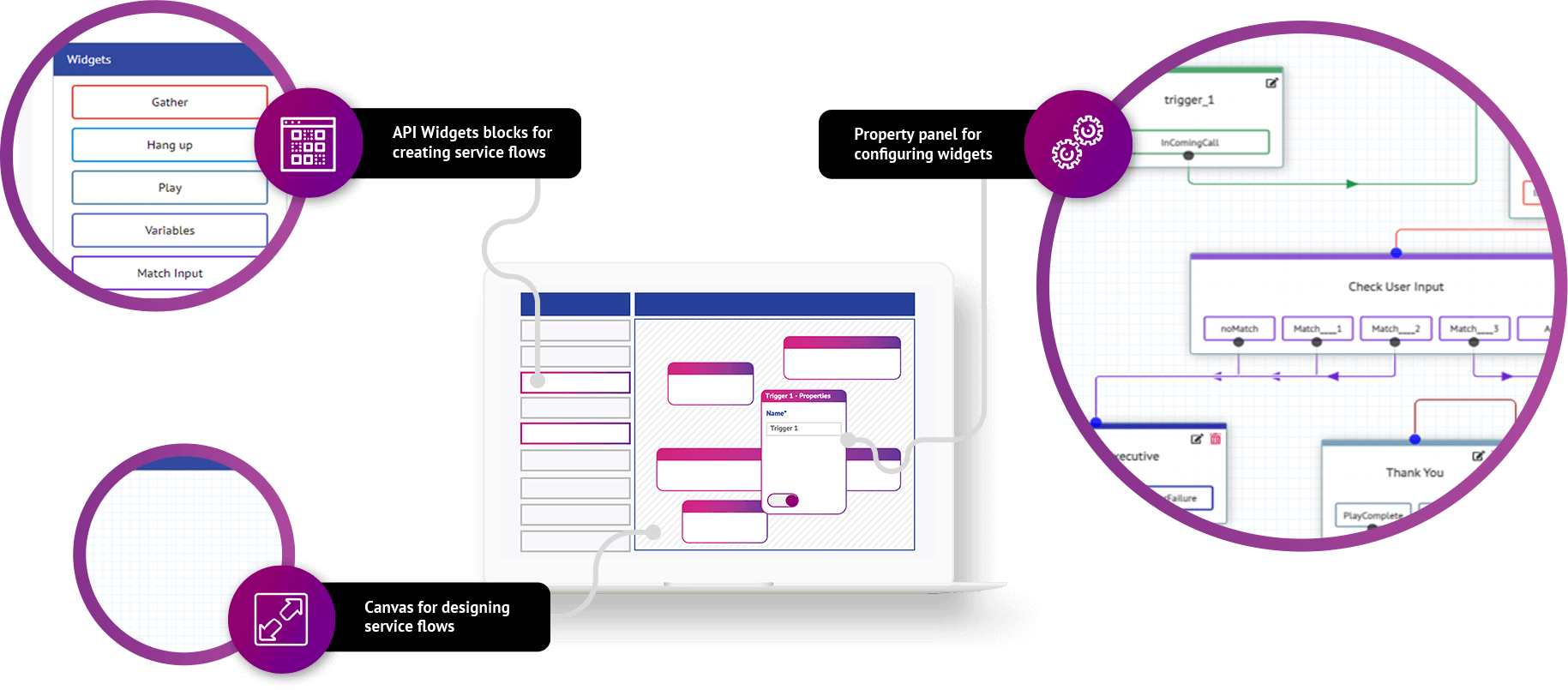 Play voice or video announcement
Prompt the caller with pre-recorded audio or video messages or with text-to-speech prompts.
Gather user input
Provide your customers with the ability to respond to questions either via DTMF or using Radisys' in-call speech recognition or both.
Enable barge-in
Decrease customer frustration by allowing them to interrupt instructions by speaking or via DTMF.
Integrate 3rd party APIs
Call 3rd party REST APIs to retrieve and post information. Allow users to hear the time, weather, and much more.
Optimize text-to-speech playback
Embed text-to-speech variables in standard announcement clips for a personalized experience. "You have $74.12 in your checking account."
Transfer calls to agents or a video bot
Quickly send calls to designated live agents, increasing first-time resolution and improving customer satisfaction.
Why Engage Digital Platform?
Your force multiplier to deliver differentiated AI-based digital engagement and immersive communication services
Go beyond traditional
Go beyond traditional voice, video, and SMS by creating experiential digital services. Bring the human into digital interaction with natural language, immersive video, and analytics. Create stickiness and a demand for premium services.
Take full control
Deliver quality of experience and control costs with various hosting options — from private cloud to public — that meet your goals, budget, and compliance needs.
Future-proof applications
Cloud-native architecture means deployment on an optimized, multi-access edge compute platform monetized for 5G network investments. Monetizing applications such as computer vision and AR/VR are in the realm of possibility.
No code / low code visual tools
A visual interface gives you the tools to intuitively assemble components and visual models of logic to rapidly create digital services. Your solutions are calibrated to your environment and customer needs.