Engage Live Call Translator
Make Language Barriers a thing of the past with real-time in-call language translation
Communicate in any language, with anyone, anytime and focus on what really matters: the conversation.
Say goodbye to the inconvenience of switching between translation apps
Unique . Reliable . Cost-Effective
An average one-hour long speech is almost 8000 words!!
Cost of Human Translator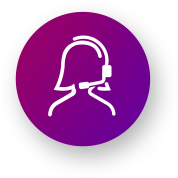 Cost of Automated Translator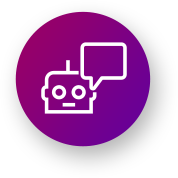 $20
Per 20M chars / 30M Words per Month
Get Engage Live Call Translator to slash your translation expenses by 50% while persevering the human touch of a conversation
65+ Languages
Translate between 65+ languages at a nominal cost
Natural
Engage in a natural dialogue, unimpeded by translation
It's Live!
Experience the convenience of getting your calls translated in real-time
Activate On the Go
Activate the translation service at any point during your call – no preplanning necessary!
Economical
Reduce your costs of hiring multiple translators with different language skills
No App Required
Simply add Engage Live Call Translator to your existing voice communication services.
Voice over LTE/ 5G
SIP-based Voice Calls
WebRTC-based Voice Calls
Globalization has brought the world closer,
don't let language barriers stand in the way of expanding your global reach
Expand your Business Globally
Seamlessly connect with clients worldwide, hire an international workforce, bridge language gaps, and grow your business globally
Multi-lingual Virtual Assistant
Conversing with Chatbot in your own language,
Speech enabled IVR
Support a global audience
Make bot multi-lingual
Personalized Customer Support
Reach a global customer base with no additional costs of hiring language experts or setting up international call centers
Empower International Travelers
Provide language translation add-on to international roaming subscribers or to local SIM pre-paid calling services
Collaboration made Easy
Unlock the true potential of global collaboration: hire from across the world and work together seamlessly without language limits
Speak to Your Roots
Empower your international diaspora subscribers speak to families back home in their preferred languages
Education for All
Create an inclusive and interactive learning experience for learners worldwide, even in the remotest of regions
New Age Hospitality
Make the hotel booking experience seamless for guests from across the world by embracing language diversity with flawless communication
Healthcare accessible to all
Drive healthcare inclusivity by connecting individuals worldwide with expert medical support, irrespective of language differences
Experience the Engage Live Language Translator in action as it enables instant scheduling of doctor's appointments in real-time, seamlessly bridging language barriers between speakers
Why Engage Live Call Translator?
Your force multiplier to increase ARPU & margin of communication services
Accelerated Revenue
A production-ready solution for generating revenue
Omnichannel
Integrates with PSTN/ Mobile, iOS/Android/Browser Apps, and conferencing solutions
Extensible
Customizable to suit your needs; Add new languages, transcription and more
Scalable
Built to meet telco scale - millions of subscribers
Quick Implementation
Faster Time-to-Market for your customers
Faster Service Turn-Up
Quick Service Turn-up for an enhanced experience​
Deployment Flexibility
Host in the cloud, at the edge cloud, or on-premises
Programmable
Easy Programmability via APIs and SDKs
Explore how Engage Live Call Translation empowers businesses to save time and dime – with a real-time, natural, revolutionary offering.
View Product Brief
Want to know more about the wide range of
languages supported by the Engage Live Call Translator?